Hello everyone, how are you guys doing?
What a fantastic season we had, full of satisfaction and positive feedback from our customer.
Now that the winter season starts, we are almost ready to prepare some new things for next year.
Actually, few of our team riders have already received some prototipes to test during the next few months.
One of the first new products that we wanna test in the Ocean is our Downwind / Wing foil.

This will be the last Board that we will add in 2025 line, made it for earthy fly and Downwind Sup Foiling.
It took quite a lot to have the best shape with a compromise, between a Downwind sup and super light wind wingoiling board.
It will be available in 3 volumes 85L / 95L / 105L.and the length should be around 6'0 to 6'5.
Our Rider Alessandro Tomasi will take one of these prototypes in Brazil this month.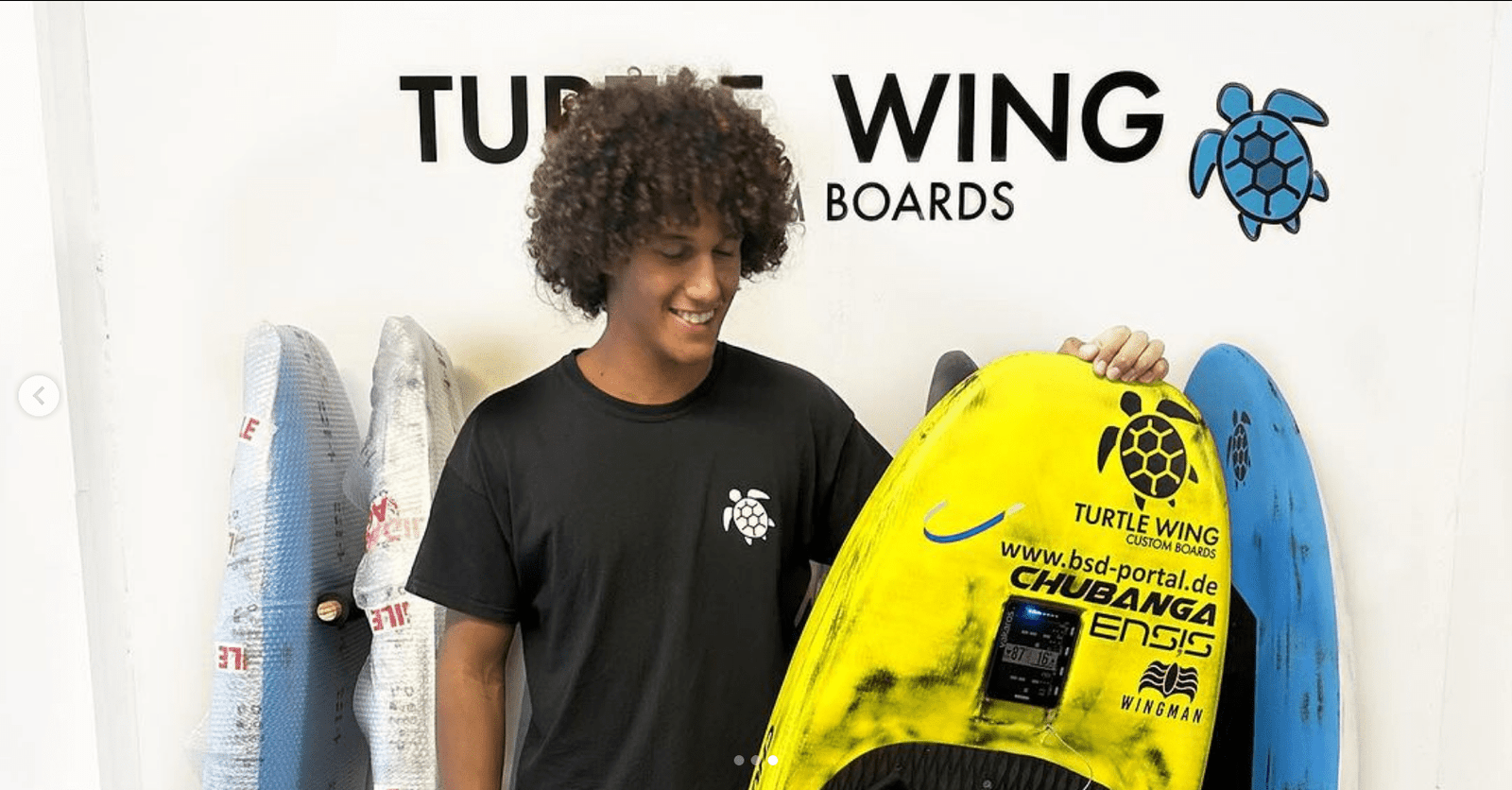 Talking about Alessandro, unfortunately he had an accident a few days before the Wingfoilracing in Cagliari Sardinia, and he could not participate.
He's a lot of training in the Gym to be in good shape for the next appointment in Brasil with GWA and Wingfoilracing tour.
We are taking 2 months break for demo tour in US from December 10 to Feb 10.2024.
In this amount of time, we will try to meet as many clients as possible and show our products.
During this time we are not able to deliver any board, but if you are looking to order a new board for next season you will get 20% OFF on the pre – order starting from November 30, 2023 with deliver on the middle of March 2024.
You can ask the coupon via email.
That's it for now,
Until soon
Turtle Wing Crew