CARVE Pro v4
Wing All round
SIZES: 73L | 83L | 93L | 103L | 109L| 119L
fully customizable custom colors
CARVE Mini Pro XL
Wing Freestyle
SIZES: 82L | 87 | 92L | 97L
fully customizable custom colors
CARVE Mini Pro v4
Wing Freestyle
SIZES: 46L | 50L | 54L | 58L | 63L | 68L| 73L | 78L
fully customizable custom colors
STARBUSTER
Race Board
SIZES: 60L | 65L | 70L | 75L | 80L | 85L | 90L
Full Deep Tuttle Box
Custom colors
AIR FLOW v2
Pure Freestyle
SIZES: 45L | 55L | 65L
fully customizable custom colors
MOTO Sup / Wing
Sup Wing Foil
SIZES: 85L | 95L | 105L
fully customizable custom colors
SKATE
Pump Board
SIZES: 30L | 45L | 60L
fully customizable custom colors
CAD based board design
All our boards are designed by specialized Computer Aided Design (CAD) software.
This defines the shape and allows us to understand the hydrodynamics including drag, center of buoyancy and volume.
We build in different volumes to suit ability – as your skills improve, you will aim for a smaller board and reduce board weight and increase wind range.
CNC for repeatable shaping
To make our boards accurately, we designed and made our own purpose-built CNC machine. CNC stands for Computerized Numerical Control.
We take advantage of this computerized manufacturing process, in which pre-programmed software and code controls the movement of the board production machine.
After refining and calibrating the machine, we are now able to cut with 0.1mm accuracy.  We can prototype new shapes quickly and adjust the design for the optimum board – we go from a concept to a test board within a week, which gives us a fantastic feedback cycle to ensure we develop quickly.
Using CNC we get great machining accuracy and repeatability of profiles that you could not get by hand shaping.
Vacuum Epoxy Construction
Comes in a complex multi-step vacuum process with reinforcement patches in key areas such as boxes and patch in the entire stance area.
We only use high quality materials.
For 2023 we refined the layup with a lighter core and additional reinforcements in key areas for a strong construction with significantly lower weight.
Years ago, at the beginning, foiling was a simply sport with relatively low forces on the boards. Now with big jumps, freestyle foil with the wing, the requirements on the boards are increasing.
Under normal conditions this is not a problem but at higher speeds, the load spikes is where boxes break and rip out.
We don't compromise quality to save money!
All our foil box are made using ultra high density PVC 90 kg/m3 core, not the cheaper expanding polyurethane core.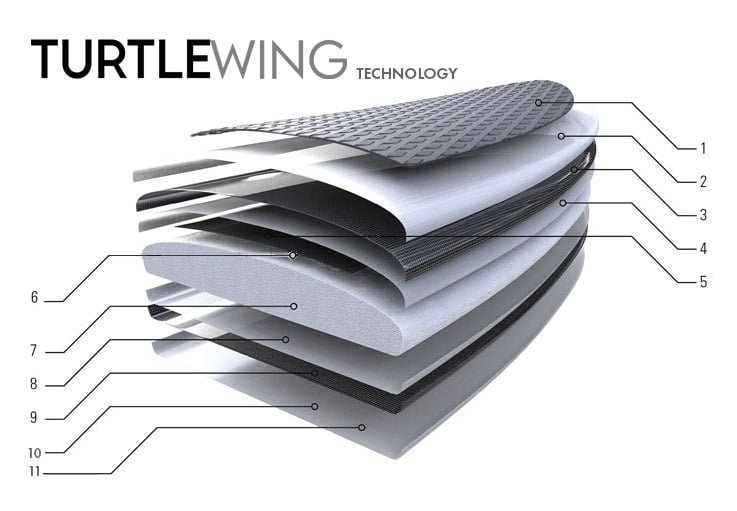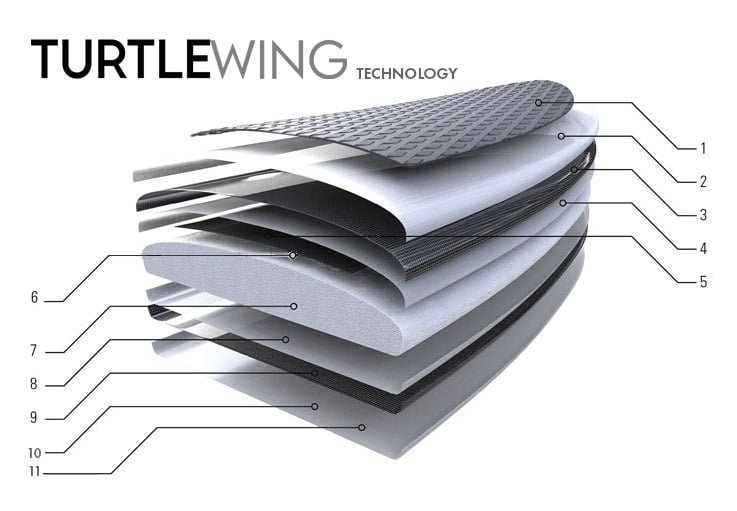 1- Eva Pad 3mm thickness, diamond grooved and 3M adhesive
2- Color with Opaque Transparent finish with Anti UV.
3- 170gr. Bidirectional Carbon
4- 80gr. light Unidirectional glass layer
5- 3mm PVC 75kg/m3
6 -80gr. light Unidirectional glass layer
7- Super light EPS 15Kg/m3
8- 80gr. light Unidirectional glass layer
9- 3mm PVC 90kg/m3
9- 125gr. Bidirectional Carbon
10- 80gr. light Unidirectional glass layer
11- Color with Opaque Transparent finish with Anti UV.

Compare our construction with others
Turtle Wing Custom Board

Carbon / Carbon Kevlar / UD Carbon and Innegra epoxy lamination
Carbon Reinforcement in all the stressful parts
CNC Cut and hand finished shape
Epoxy gloss hot coat
Lights weights
Big Name Brands: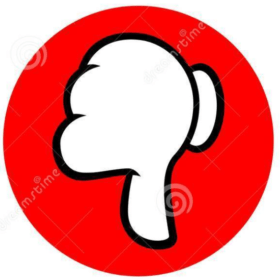 Polyester Resin / Glass lamination
More Polyester strengthening
Molded Shape
Paint to cover and fill it up and fillers everywhere
Sticker and transfers for design effect
Handmade and tested at Lake Garda / Italy.
Seatexboards opened for business in 1999, in the same building – 20 years before – started shaping the first Mistral prototypes.
Andrea Pagan, in collaboration with some local surfers, rented the place and began using it as a deposit.
In January 2000 Seatex Boards became a reality and after a nice restructuring job, the laboratory-shop finally opened to its customers in March 2001.
In all pasts years we collaborate with all the major brands like: Fanatic, JP-Australia, Starboard, 99 Custom Boards and all the best riders of PWA
During the Covid19 we planned to make our custom board line, called Turtle Wing Custom Boards.
The much experience in the field of repairs (about 500 / annually), we immediately understood where to improve the production wing boards  and get a quality product' with a very low weight.
It's all made in Italy no china.
The Team
Our philosophy it's simple: every single customer for us is a team rider.
We always take feedback from every single client serious, positive or negative and thereby continuously improve our boards.
We have team riders with whom we test many of our prototypes in front of our lovely Turtle Wing factory on windy Lake Garda.
As result our customers purchase a product that is well tested, state of the art and up to expectations.
Andrea Pagan
SHAPER / CEO / Turtle Wing SEATEXBOARDS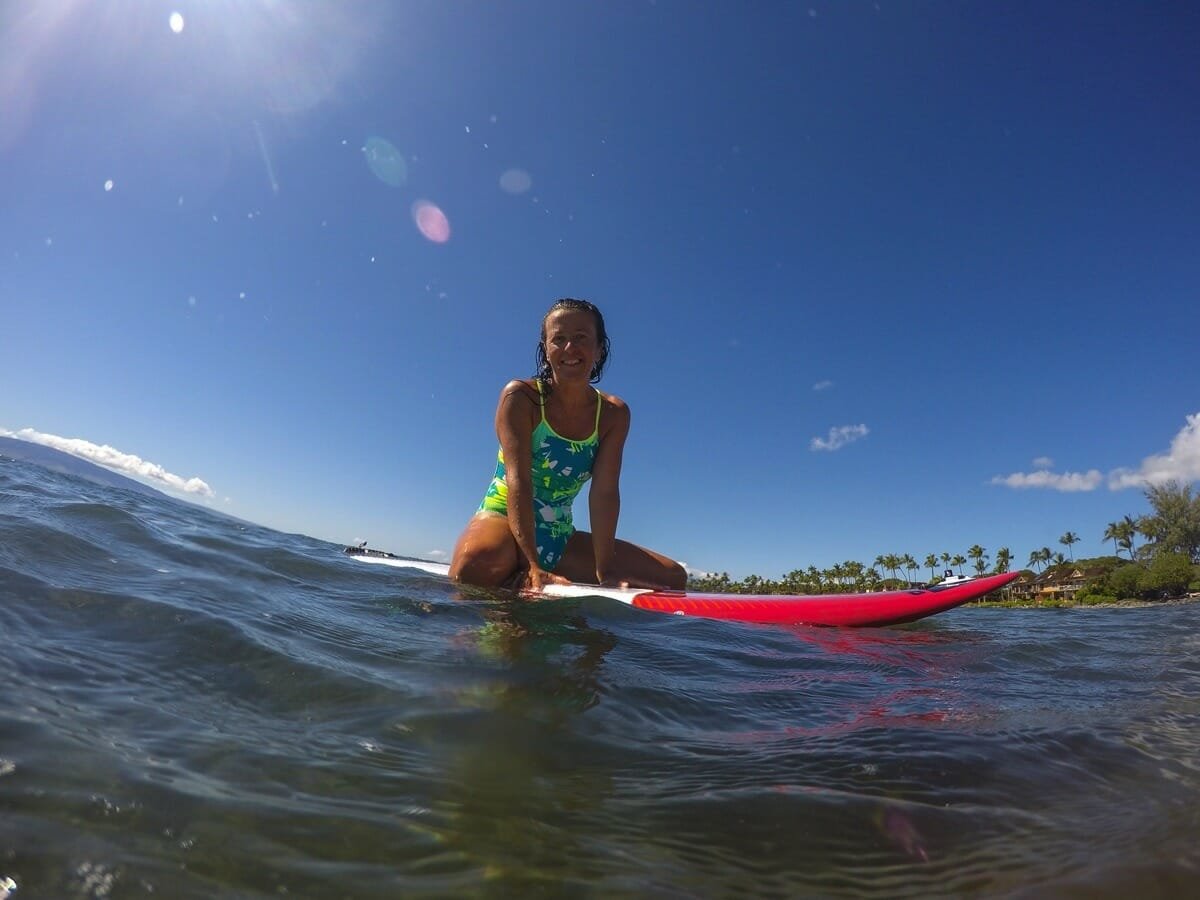 LARA LUCIA BENNATI
GRAPHICS / Customer Support / ONLINE STORE
What our customers say
Read more Reviews in Trustpilot
Fabian R from Germany:
"I recently got a 58l Turtle Wing board and I absolutely love it! Andrea gave me very good advice, sent shape drafts as 3D files and kept me regularly informed about the various production steps. The result is outstanding! The board is super light (3.8 kg) and feels very direct. It accelerates and pumps really well and releases super easily from the water, also in marginal conditions. All in all, the board, its production process and the communication with the shaper correspond exactly to my ideas. 100% recommendation!"
Monika Hagen – San Francisco USA:
Turtle Wing is the best! The process to order my board was easy, it was always a pleasure to work with the Turtle Wing Team to create the board of my dreams for both technical aspects as well as the design and the result has blown me away. The board is absolutely amazing and far better particularly regarding its quality than expected. I can only recommend getting your next Wing Board from this crew, you won't regret it!!!

Andrej M. from Germany:
This is the coolest board I have ever had! Super hard and super light. Balance, speed of lift and maneuverability are simply unbelievable! Andrea made really the impossible possible. It feels tiny when you fly, and generous before flying in other words the best of two worlds! It is top on waves, top on flat water. Thanks Turtle boards I am stoked to have one of your jewels!
Claudio D. from Germany
I am using this board for 6 weeks so far. My weight is 70 kg and I must say this board is very very stable, even in no wind I can stand on it. The building of the board is superior, the weight is really light, but the most important thing for me, the board is so much fun. Goes super early on the foil, the bevels cut through the chop and actually learning new moves, was so much easier with this board. I can only recommend everyone to try and get a turtle wing board. Andrea did an awesome job, so much value for the money.
Jeremy B. from France
Honestly one of the best construction out there ! Makes the board super light, responsive and strong ! Shape is well balanced, compact and fly earlyIn short : I love my board
Read more Reviews in Trustpilot